Night diving is a favourite pastime of ours and we certainly had our share on Bonaire. We were for ever searching for seahorses and frogfish which we didn't find but we saw so much else.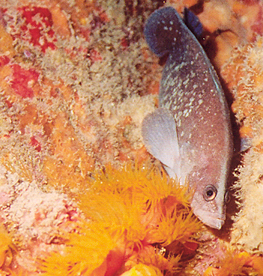 Seahorses and frogfish were supposed to be almost all over the place but their ability to blend in with their surroundings made them really hard to find.

Night time is for moving
We were actually told that some dive centres caught frogfish and seahorses on clandestine night dives and put them down on their own house reefs as this attracted more customers.

Orange cups and crabs
We did, however, manage to find not only one but two seahorses on a night dive – under the Town Pier in Kralendijk of all places. Amongst tractor tires with giant green morays, oil drums and garbage, plastic cans on top of carrier crabs and other assorted items we found a magnificently strange and colourful world.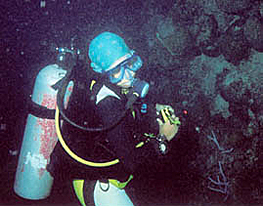 Full of small critters like the Arrow-head crab, cleaner shrimps, slipper lobsters and the overwhelming Orange cup coral. This small coral really comes into its own at night, and rest assured that if you see this coral on a photo it's most likely shot under the pier in Kralendijk.