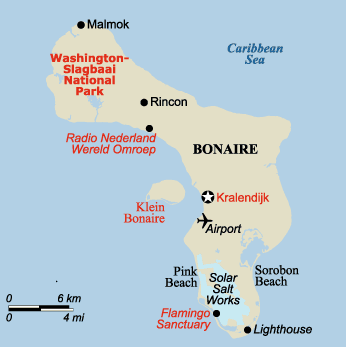 One Way Town
The main city of Kralendijk is not big and rather weird what infra-structure is concerned.

Practically all roads are one way so whenever we took a wrong turn we had to go all the way around town to come back again.

Bonaire National Marine Park
Already in 1979 the waters around Bonaire down to a depth of 60 metres was declared a national marine park – much to the credit of Captain Don Stewart. If you visit Bonaire, you'll come across this name more than once.

The concept of the marine park was so groundbreaking in its day that it has since been use to model many other parks, e.g. the Manado-Bunaken Marine Park in North Sulawesi, Indonesia.